Honda GX200 QX3 Petrol Engine
€687.19 Excl. VAT: €558.69
Honda's GX series engines are legendary for superior reliability and performance. And there's no doubt about it: the GX200 lives up to the legend. Lower noise levels, lower vibration, and lower emissions – without sacrificing power output or performance.
COMMON APPLICATIONS
Pressure washers
Commercial lawn and garden equipment
Tillers / cultivators
Generators
Construction / industrial equipment
Agricultural equipment
Small vehicles
Water pumps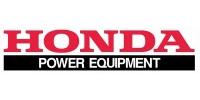 Description
Additional information
Brand
Reviews (0)
Delivery and Returns
Description
FUEL EFFICIENT, HIGH OUTPUT OPERATION
Precision camshaft design offers precise valve timing and optimal valve overlap for better fuel efficency
OHV design for increased efficiency and optimal power transfer
High compression ratio for better fuel efficiency
SMOOTH PERFORMANCE
Precision engineered components result in lower vibration
Ball bearing supported crankshaft for greater stability
EXCEPTIONALLY QUIET
Large capacity, multi-chamber exhaust system
Reduced mechanical noise due to light weight, noise-reducing materials
Forged steel crankshaft and rigid crankcase
Helical cut gears
Sophisticated air intake system
PROVEN RELIABILITY
Oil Alert 
New carburetor chamber coating and carburetor filter help to protect against fuel impurities
Cast iron cylinder sleeve
High quality materials, fit, and finish
Dual element air cleaner
Fuel Valve
3-Year Limited Warranty
EASY TO USE AND MAINTAIN
Simple throttle control
Large fuel tanks
Large automotive type fuel cap
Dual oil drains and fill
Easy, convenient, heavy duty control box
Easily accessible spark plug
EASY STARTING
Heavy duty recoil starter
Ergonomic, easy to grip recoil rope design
Automatic mechanical de-compression system 
EMISSIONS COMPLIANT
Lower emissions, same power output!
CARB and EPA certified
No catalyst necessary
Additional information
| | |
| --- | --- |
| Weight | 16.1 kg |
| Dimensions | 321 × 376 × 346 cm |
| Manufacturer | Honda |
Brand
Honda
Honda Power Equipment produces a wide range of water pumps for agriculture, construction, household purposes as well as for different services. Extremely powerful, easy-to-use and reliable pumps are available in four categories – for draining, construction, for multi-purpose use and with the possibility of water immersion. Drainage engines by Honda are capable to pump not only clean but also muddy water and littered with various debris. Honda's multi-purpose pumps can also dispense chemicals, which are widely used in agriculture and other spheres of industry. Water-resistant devices are used to pump water from wells and drowned mines. Our online catalogue offers Honda GX petrol engines which are widely used in the industry, non-manufacturing business and common households. GX series are specifically designed for long and hassle-free operation in the most severe conditions. They are successfully used in construction, pressure washers, generators, water pumps, garden and agricultural equipment, different vehicles etc. GX 390 is a powerful OHV engine, equipped with an air-cooled system, a cylinder positioned at 25° and a horizontal crankshaft. The maximum output power is 13 hp. The nominal operating speed at which the motor provides the greatest torque is about 2500 rpm. Some experts consider the torque value to be a more significant indicator than power. GX 390 is considered one of the most powerful engines of this line. Honda engines are manufactured as a monoblock construction. Their operation is smooth and quiet, combining quality, reliability and efficiency. The motors are equipped with an upper valve and meet all the requirements of universal combustion engines as well as the strictest world environmental standards. The company has justly won a leading position in the world market due to a long experience in the sphere of engine and vehicle production.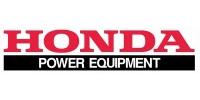 Delivery Time
All orders placed before 5:00 PM Monday-Friday are processed the same day. Orders placed during a weekend or public holiday will be processed the next business day. We provide Next Day Delivery for any items currently available on our store premises. In the case an item is not currently in store, it will be special ordered from our warehouse and should arrive within 5-7 working days. Please note that all deliveries must be signed for upon arrival.
Delivery Cost
Triace charges a flat rate shipping charge of €14.55 to anywhere in Ireland (including Northern Ireland and remote areas). We also provide Free Delivery on all orders over €399 excluding VAT.
Collection
We offer collection from our store. When ordering, select the Collection as your Shipping option, and you will be contacted once your order is ready. Please check store opening hours before collecting your package to avoid disappointment. International ShippingWe currently does not provide international shipping via our website. However, if you wish to purchase from Triace, contact us by calling +3532532577 or send us an email: [email protected]
Faulty & Defective Items
If you receive an item that faulty or defective on arrival, a troubleshooting member of our team will assist you in troubleshooting before a collection is arranged. You may choose to return the item within 28 days of purchase from when you acquire or a third party other than the carrier and indicated by you acquires, physical possession of the goods. Once your item has been received and processed in our warehouse, you will be offered an exchange or replacement for the item. To meet the return deadline, you must send your communication of cancellation to our support team before the 28-day period has expired.
Repair or Replacement within Warranty
Where a product requires repair and replacement within the applicable warranty period, please contact our support team via the return contact information to process your request
Wrong Items
If you receive an item that doesn't match your order, please contact our support team via the return contact information to schedule an exchange.
Return Contact Information
Unless the item is broken/damaged or delivered in error, you are responsible for the shipping costs when returning the item to us. We also highly recommend that you insure the item when returning it to us because it must be returned in its original condition. Please note that we are not responsible for breakages or non-delivery by your courier. Please return all items to the following address: Returns Department Triace Ltd, Cork Road, Fermoy, Co. Cork P61 YN28 You can contact our support team by emailing [email protected] or calling 025 32577.
Your Consumer Rights
Consumer contracts are protected by the Sale of Goods and Supply of Services Act 1980 (as amended) ("the Act") and other applicable legislation. Under the Act the purchaser of goods has several rights, including that: (a) goods must be of merchantable quality – goods should be of reasonable quality taking into account what they are meant to do, their durability and their price. (b) goods must be fit for their purpose – they must do what they are reasonably expected to do. (c) goods must be as described - the buyer must not be misled into buying something by the description of goods or services given orally by a salesperson or an advertisement. These rights cannot be excluded and are in addition to any extended warranty you may purchase or any voluntary manufacturer's warranty you may be given. There may be circumstances where you are not entitled to a remedy. For further information about your consumer rights, visit the Competition and Consumer Protection Commission at www.ccpc.ie.