Petrol Engine Setting/Locking Kit – BMW, Land Rover, Morgan – Chain Drive
€614.94 Excl. VAT: €499.95
• Comprehensive kit for BMW, Land Rover and Morgan chain drive M60 and M62 Series engines.
• The kit also includes the essential tooling for setting the Vanos units, and correctly positioning the inlet camshaft sensor plates.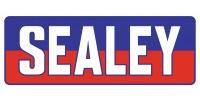 Description
Brand
Additional information
Reviews (0)
Delivery and Returns
Description
Comprehensive kit for BMW, Land Rover and Morgan chain drive M60 and M62 Series engines.
The kit also includes the essential tooling for setting the Vanos units, and correctly positioning the inlet camshaft sensor plates.
| | |
| --- | --- |
| Model No: | VSE5555 |
| OEM Tools: | |
| BMW: | 11-2-445, 11-2-441, 11-2-442, 11-2-446, 11-4-230/11-3-390, 11-5-180, 11-2-300, 11-6-420, 11-6-452, 11-6-451, 11-3-310, 11-6-440, 11-7-380 |
| Land Rover: | LRT 12-223/2, LRT 12-223/1, LRT 12-223/3, LRT 12-223/4, LTR 12-222, LRT 12-227, LRT 12-226, LRT 12-228/1, LRT 12-228/2, LRT 12-220, LRT 12-224, LRT 12-221 |
| Morgan: | M62 |
| | |
| Applications: | |
| BMW 5 Series: | 530i E34 (93-95), 540i E34 (93-95), 535i E39 (96-98), 535i E39 with Vanos (97-03), 540i E39 (96-98), 540i E39 with Vanos (98-03) |
| BMW 7 Series: | 730i E38 (92-96), 735i E38 (96-97), 735i E38 with Vanos (98-02), 740i E38 (92-98), 740i E38 with Vanos (99-01) |
| BMW 8 Series: | 840i E31 (92-96), 840i E31 with Vanos (96-97) |
| BMW X Series: | X5 E53 (99-04) |
| Land Rover: | Range Rover (02-05) |
| Morgan: | Aero 8 (00-04) |
| | |
| Engine Codes: | |
| 3.0: | 308S1 |
| 3.5: | 358S1, 358S2 |
| 4.0: | 408S1 |
| 4.4: | 448S1, 448S2, V8/448S2, Morgan M62 |
| 4.6: | 468S1 |
Brand
Sealey
Sealey Tools is one of the largest suppliers of tools and equipment for workshops and service station in the United Kingdom. The company has more than 30 years of experience in this sphere. Its products are represented in most countries of the European Union and are positioned as professional tools.
Read more
The assortment of Sealey tools totals more than 6500 items. All the equipment and accessories are designed for professional use, meeting all the requirements and standards. The company constantly conducts an independent quality audit to control the products. All the items undergo intensive tests to get into the range of Sealey Tools. All the Sealey products are certified per European standards applicable to certain groups (GS/TUV, DIN, etc.) The tools also have a European CE mark. The company provides an extensive range of products including Vehicle Service Tools, Garage, Workshop, Engineering, Agricultural etc. The company invests significant funds in quality control, relevant equipment and team. Sealey strives to enrich the assortment of tools and equipment meeting or exceeding international standards. Sealey pumps are extremely powerful tools, which are used to supply or move away from a large volume of water. Such devices are indispensable in agriculture, fire-fighting, flood control, rescue operations, washing services etc. The units are compact but powerful. For example, a water pump with a petrol engine weighs 27 kg but has a motor power of about 5.5 hp with a maximum output of 600 ltr/min. Sealey pump is an efficient and economical tool with recoil staring. It is perfect in cases when the main power is not available. It is fitted into the frame with rubber resistant covers. The durable frame also prevents accidental damage. The Sealey pumps are ideal for municipal and road services, car services and gardens. The built-in powerful 4-stroke engine provides efficiency and productivity. The system of forced cooling doesn't allow overheating of innards. Although all Sealey equipment is professional, the devices are user-friendly and can be used and maintained by beginners. Besides, if you have a fountain or a pool in your garden, the specialists in our shop will help you to choose the best submersible water pump. Everyone knows that a purl of water perfectly fights stress and relieves fatigue. So, if you have even a small piece of water in your disposal – make it live with a murmuring fountain. The pools can be of different sizes and depth, that is why a pump should be properly selected. First of all, you should determine the water jet height. If it is about a meter, you should choose the device which pumps about 800 litres per hour. If you need a higher jet – choose more powerful pumps. Besides, pay attention to the hose diameter, as the too narrow hose will lead to hydraulic losses and will result in energy overconsumption. If you have some technical questions, please contact our team to get all the necessary information about the products we provide. Our specialists will offer you the best water pump for your individual conditions and requirements. Call us if you need some help.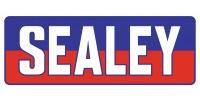 Additional information
| | |
| --- | --- |
| Weight | 7.365 kg |
| Manufacturer | Sealey |
Delivery Time
All orders placed before 5:00 PM Monday-Friday are processed the same day. Orders placed during a weekend or public holiday will be processed the next business day. We provide Next Day Delivery for any items currently available on our store premises. In the case an item is not currently in store, it will be special ordered from our warehouse and should arrive within 5-7 working days. Please note that all deliveries must be signed for upon arrival.
Delivery Cost
Triace charge a flat rate shipping charge of €12 to anywhere in Ireland (including Northern Ireland and remote areas). We also provide Free Delivery on all orders over €399 excluding VAT.
Collection
We offer collection from our store. When ordering, select the Collection as your Shipping option, and you will be contacted once your order is ready. Please check store opening hours before collecting your package to avoid disappointment. International ShippingWe currently does not provide international shipping via our website. However, if you wish to purchase from Triace, contact us by calling +3532532577 or send us an email: [email protected]
Faulty & Defective Items
If you receive an item that faulty or defective on arrival, a troubleshooting member of our team will assist you in troubleshooting before a collection is arranged. You may choose to return the item within 28 days of purchase from when you acquire or a third party other than the carrier and indicated by you acquires, physical possession of the goods. Once your item has been received and processed in our warehouse, you will be offered an exchange or replacement for the item. To meet the return deadline, you must send your communication of cancellation to our support team before the 28-day period has expired.
Repair or Replacement within Warranty
Where a product requires repair and replacement within the applicable warranty period, please contact our support team via the return contact information to process your request
Wrong Items
If you receive an item that doesn't match your order, please contact our support team via the return contact information to schedule an exchange.
Return Contact Information
Unless the item is broken/damaged or delivered in error, you are responsible for the shipping costs when returning the item to us. We also highly recommend that you insure the item when returning it to us because it must be returned in its original condition. Please note that we are not responsible for breakages or non-delivery by your courier. Please return all items to the following address: Returns Department Triace Ltd, Cork Road, Fermoy, Co. Cork P61 YN28 You can contact our support team by emailing [email protected] or calling 025 32577.
Your Consumer Rights
Consumer contracts are protected by the Sale of Goods and Supply of Services Act 1980 (as amended) ("the Act") and other applicable legislation. Under the Act the purchaser of goods has several rights, including that: (a) goods must be of merchantable quality – goods should be of reasonable quality taking into account what they are meant to do, their durability and their price. (b) goods must be fit for their purpose – they must do what they are reasonably expected to do. (c) goods must be as described - the buyer must not be misled into buying something by the description of goods or services given orally by a salesperson or an advertisement. These rights cannot be excluded and are in addition to any extended warranty you may purchase or any voluntary manufacturer's warranty you may be given. There may be circumstances where you are not entitled to a remedy. For further information about your consumer rights, visit the Competition and Consumer Protection Commission at www.ccpc.ie.